In Memory
Connie Collier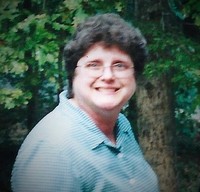 Connie passed away peacefully at her home on July 25, 2010. She was the daughter of the late
Otis M. and Ruby Spencer Collier. She was preceded in death by her beloved dog "Sassy". She was owner of Accounting By PC, Inc. She was a member of the Hermitage High School Class of 65 Reunion Committee. Connie was avid horsewomen and spent countless volunteer hours promoting and serving the horse industry in Vieginia. The 4H Horse Program was a priority in her life and she served as an adult leader at both the county and state levels for over 40 years. Connie taught horse management classes at J. Sargeant Reynolds. She worked at Colonial Downs as the Horseman's bookkeeper.
This was in the back of our last (45th) Alummi Directory.
"Connie did for others her hold life. She served as a member of the HHS "65 Reunion Committee since the first reunion in 1975. She worked tirelessly, giving of her time and resources to make each reunion, birthday party and picnic a success. We have lost a special friend and she will be missed by all who knew and loved her."
Connie was one special lady. We miss her and loved her.